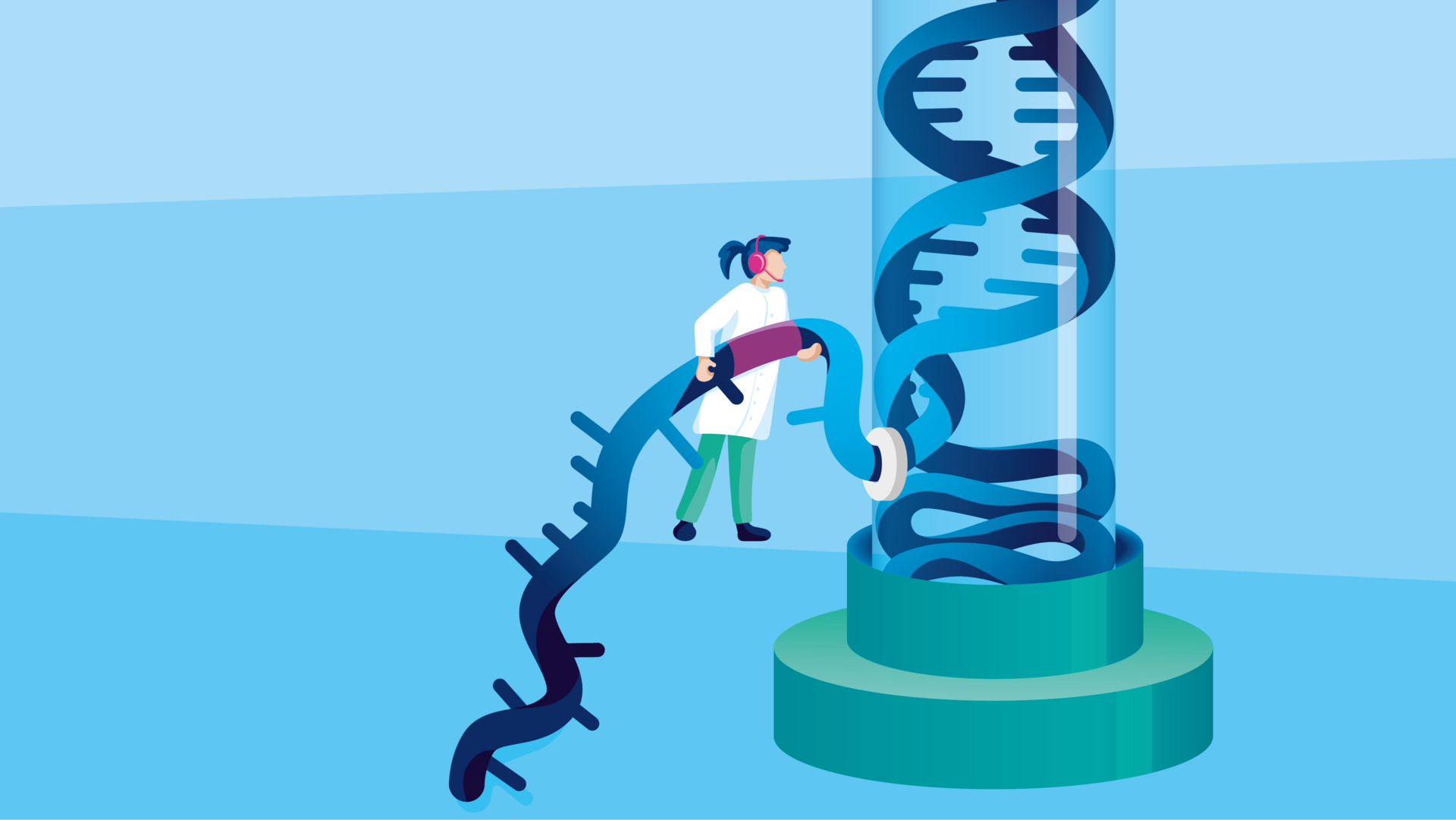 "RNA & Infection"
The HIRI graduate training program "RNA & Infection" inspires and challenges PhD students to develop into independent scientists at the interface of ribonucleic acid (RNA) and infection biology.
The current call closes on December 10, 2023.
Long-forgotten pathogens are experiencing a renaissance, and new ones are constantly emerging—infectious diseases represent a major challenge for society in the 21st century. At the same time, antibiotic resistance is on the rise: conventional antibiotic therapies continue to fail in many clinical settings. Thus, novel therapeutic options are urgently needed. RNA-based drugs could offer a solution.
PhD students at the Helmholtz Institute Würzburg perform basic research on the role RNA plays in pathogens and infected hosts. Their ultimate goal is to leverage the vast potential of RNA as a diagnostic, target, and drug to combat infectious diseases, such as those caused by SARS-CoV-2 or multidrug-resistant bacteria. Examples include developing new single-cell technologies as well as RNA-seq- and CRISPR-based methodologies to visualize and interrogate infection processes.
UNIQUE FEATURES OF THE PROGRAM: LAB ROTATIONS AND A FLEXIBLE START DATE
The HIRI PhD program is highly unique as we offer fully-funded positions independent of any lab or project. At first, students participate in three short lab rotations. This allows them to get a glimpse of the science pursued and techniques used in the respective labs. An individual matchmaking process after the rotations ensures that students find the right supervisor and start shaping their PhD project. In addition, we offer flexible start dates to admitted students, again supporting individual needs and requirements.
Our students receive structured mentoring and training throughout their PhD, including short intensive courses in RNA and infection biology, annual scientific retreats, and opportunities to present their research at international conferences. They will receive thorough training in state-of-the-art techniques like RNA- and single-cell sequencing, CRISPR-Cas genome editing, and machine learning—and leverage this knowledge toward the understanding of the role of RNA in infection processes.
"RNA & Infection" at a glance

Cutting-edge research
The HIRI is a globally unique research institution excelling in science at the interface of RNA and infection biology.

Fully-funded PhD positions
We offer fully-funded PhD positions for three years (1 year + 2 years after evaluation) equivalent to TVÖD E13 (65 %).

SELECT ADVISOR AND shape YOUR PROJECT
Positions are independent of any group or project. Students can pursue their scientific passion in all research groups of the HIRI. After rotations in three labs, students select their advisor and shape their thesis project.

Innovative technologIES
New technologies, including single-cell RNA-seq and CRISPR-based methodologies, are developed and applied at the HIRI to interrogate infection processes.

Workshops & practical courses
A structured framework of lectures, seminars, practical courses, as well as hard and soft skill workshops will educate students to successfully complete their PhD thesis and thrive in academia or industry.

structured mentoring
PhD candidates will benefit from an interdisciplinary committee of international scientists, who guide and support students throughout their thesis.

Multinational environment
The PhD program is taught in English and is well supported by an integrated network of international PhD students and supervisors. German language courses are available to all employees at HIRI.
Typical "RNA & Infection" students will hold an MSc (or equivalent) in molecular or cell biology, microbiology, biochemistry, bioinformatics, bioengineering, or related fields. We expect to see a strong academic and scientific track record. Solid background knowledge in RNA biology, microbiology, virology, cell biology, host-pathogen-interaction, single-cell analysis, bioinformatics, or biochemistry is preferred.
We are looking for candidates with good English communication and presentation skills (written and spoken). Furthermore, we expect our prospective PhD students to have intercultural competence paired with self-motivation and enthusiasm, as well as a strong desire to do research at the interface of RNA and infection biology.
We invite outstanding students of all nationalities dedicated to working at the interface of RNA and infection biology to apply. The salary of our PhD fellowships is comparable to international standards and includes broad healthcare and pension.
The call for applications is now open and closes on December 10, 2023. Please submit your application using the link below.
Selection Process
Candidate selection is a two-step process: First, a formal online application is required. Applicants are asked to focus on the tab "Research interest" describing their motivation to apply, their research background, and interest. Please note that the submission of academic reference letters is not necessary at this time. In a second step, we will invite short-listed candidates to Würzburg for personal interviews, which will be held in January and February 2024.
Applicants who need to make earlier decisions due to competing offers or who have general questions about the program are encouraged to contact our scientific coordinator Dr. Tim Schnyder.
Introducing our PhD Students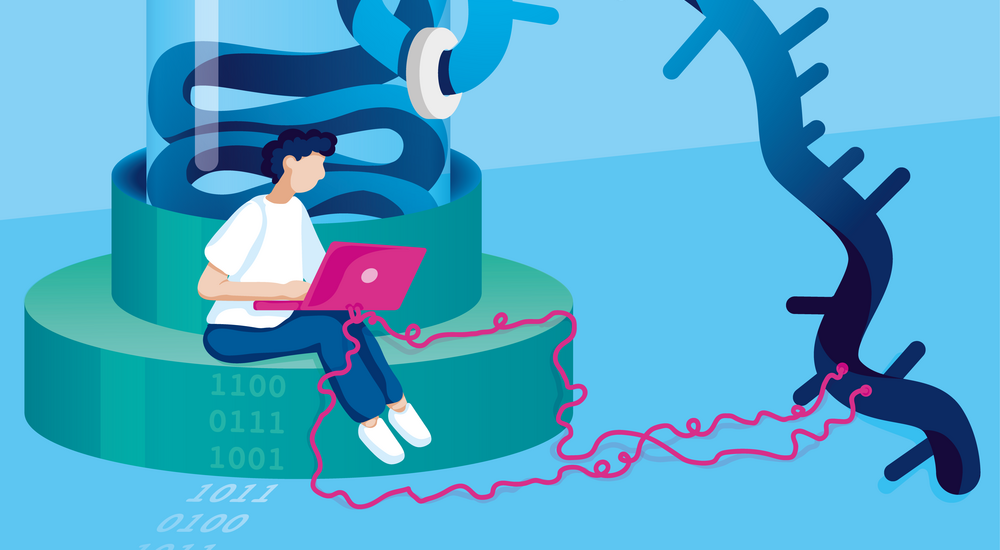 Follow us
Keep track of the latest news, jobs, stories, and developments at the HIRI.